One of Europe's Most Popular and Famous 5 Star Resorts Celebrating a new Global Acclaim
One of Europe's Most popular Leisure and Sports destination, Spain's La Manga Club is celebrating yet again! – this time a new Global acclaim after winning one of the top honours at the 2017 World Travel Awards – This is regarded as the 'Oscars of the Travel Industry'.
The 5 Star and World Class murcian venue beat off strong competition to be named as Europe's Leading Luxury Resort & Villas 2017! at the World Travel Awards ceremory in the historical Marble Hall in St.Petersburg, Russia.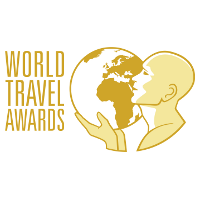 The collective vote comes from tourism professionals, business and leisure travel consumers worldwide – the awards were created to acknowledge and reward excellence across all sectors of the tourism and global travel industry.
La Manga Club Resort received recognition in it's commitment to delivering outstanding levels of Quality and Service – shown over the last 12 months. Jose Asenjo, General Manager of La Manga Club Resort believes this honour is a reward for the resort's continued investment in it's leisure, sports and world class facilities.
Asenjo said: "La Manga Club is well-known as one of Europe's elite sports and leisure destination resorts, and to win such a coveted global award is further evidence of the high regard that the resort is held in across Europe and the variety and standard of facilities we offer".
"We have a proven winning formula which continues to attract guests from all over the world, and this honour is testament to the desire, hard work and dedication of the team to deliver a five-star service throughout the resort."
La Manga Club Resort has opened a new children's playground and a new European Cricket Performance Centre – first of it's kind in Europe, and many more general improvements to the resort as a whole.
 The Luxury Resort was also the only resort in continental Europe to receive acclaim in the 'Best Golf Resort in the World' category at the 2017 Ultra Awards – the fourth year in a row! – however, eyes of the golfing world will be on the resort in November when it stages the 2017 World Golf Awards.
Find out more about La Manga Club and it's fantastic facilities here – featured across 1,400 acres – La Manga Club has been the forefront of European Sports and Leisure destinations – and will continue to be for many years to come, with former Premier League Champions –  Chelsea Football Club, setting up their football foundation on the 5 star resort.